I was commissioned to do a series of paste ups at a cafe called Servery & Spoon. It's a lovely little spot in Caulfield with a lot of kewl and sexy young mums and lots of kiddies, cakes, Phoenix cola and organic sour dour sandwiches. I decided to create a series based on some alter-ego's that are relevant to my friends and I.
The following pics are from the process of the alter-ego paste-up series :-)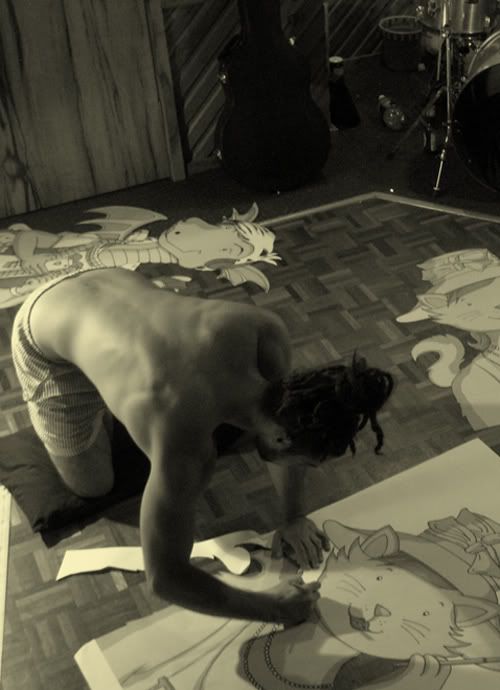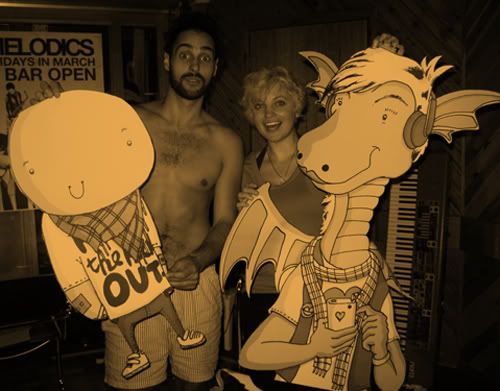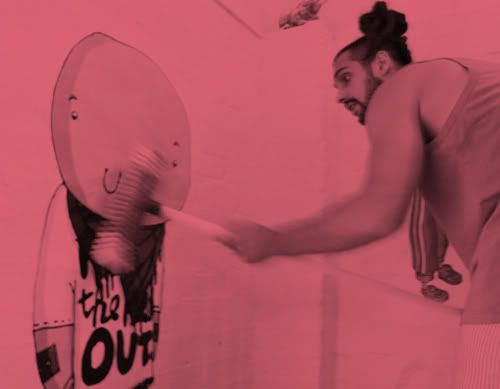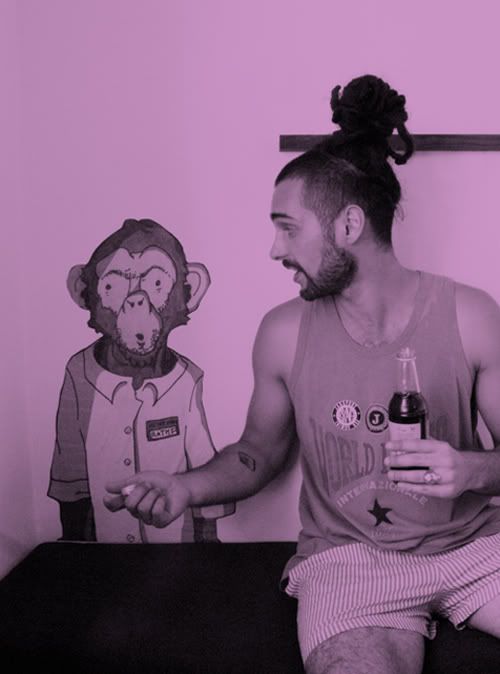 ...It started with Rathf (The Monkey) who was my first alter-ego who was born at Strathfield station in Sydney after Juleiaah and I had been travelling ourselves into delirium.
Next is Rauw (Also known as Dragon) who is one of my all time best friends, she lives in my beautiful girl Juleiaah and is shy but brave and very good at looking after the treasure :-) Love you Drauwgooon!
Next is Llama, who is a lovely chap who resides in one of our bestest buddies Leon Calero and is a fan of one piece tracksuits and freestyle rapping to the beat of his own unique bum-slapping. Then we have Kitty of Kittiepie Islands; a suave accountant and keen chef who helps our lovely Kathy Sinclair to be her best.
Lastly we have Doo Doo the love robot ~ one of mine; a rad little android who travelled millions of miles from Planet Doo to be with the love of his life Juleidoo!