So... The time finally came for me to make my master piece!
My first full length record (well I put out one with The Inflatables but that only came out on cassette so it doesn't really count).
This is a concept I came up with a long time ago and I actually made what you see now as the mock-up thinking I was going to either illustrate it, paint it or actual build it and take photos. I left it for a while only to realise that I loved the draft so I kept it and created the following for a digicase CD package...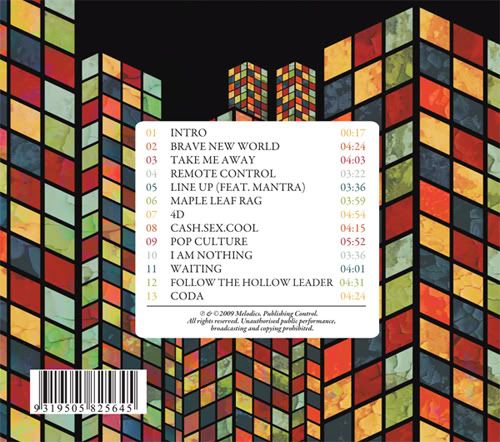 Also, below is the poster I created for the album launch @ The Hi-Fi bar which was a craaaaaaaaaaazzzzzyyy night...