I thought I'd chuck up some old stuff cos I have never had a chance to post these pieces...
The First is a photo of a bunch of my sketches in ink, pencil, high-lighter and markers. There's some Vibe Trackers, a fat angel and a squid in a stack hat...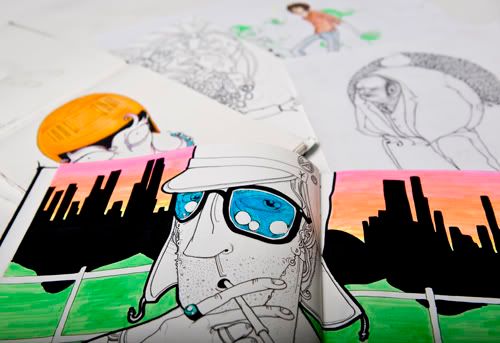 This one is some character designs in a book of ideas for my side project called Windy Chronicles. It's a hip-hop story telling project full of characters and tales from a bizarre world that me and my fellow Windians have created. I'll definitely be posting more as it comes... in the meantime checkout ~ www.myspace.com/windychronicles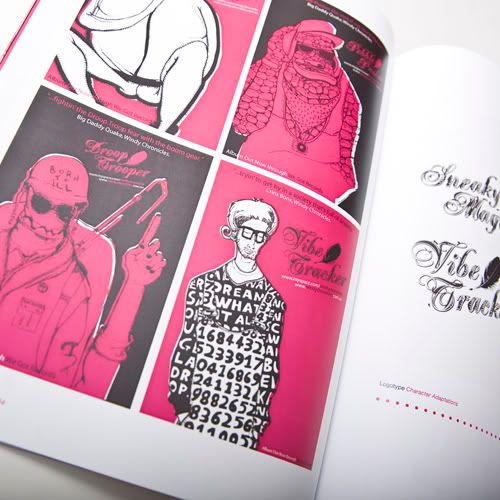 This one is a piece I developed as a prototype for a Museum brochure to promote a Japanese Kimono exhibition. Took me flipping forever to figure out all the folds!