I recently designed the artwork for Pez's debut album 'A Mind Of My Own' which absolutely smashed it! It was amazing to see Perry come in with this album he had been working on not too sure how it was all going to go then next thing you
know he is everywhere! He has sold thousands of copies, got #7 on JJJ hottest 100, #11 in the ARIA charts, sold out Hi-Fi Bar, got on the Bliss and Eso tour and a whole bunch more.
I was recently approached by his crew to remix the design for a delux edition and
this is what I came up with - it's essentially the original design but with Pink/Blue instead of Orange/B&W.
Pez originally came to me with a concept of him sitting in class as a youngster dreaming out the window - cos he has always felt that way in life. I took that idea and ran with it - illustrating his actual thoughts using visuals from his rap lyrics such as references to chess, time, religion and many more.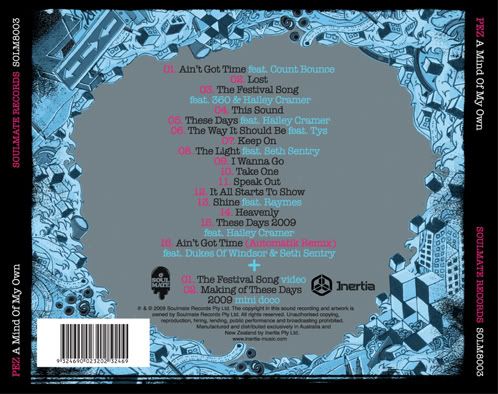 Below is the old design before the Remix...