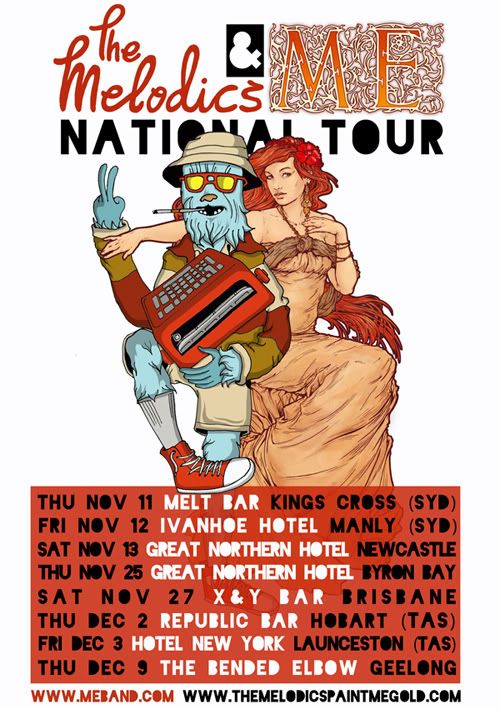 Theatrical Rock will meet Electro Hip-Hop for possibly the first time ever this November as [Me] hit the road with Melbourne compadres The Melodics...
Synths, guitars and a shit load of drums will be packed into a tour bus alongside an unlikely bunch of fellows with separate sounds and the same goal. The tour will mark a nation wide launch of their respective releases, with The Melodics "Paint Me Gold' out October 15th and [Me]'s new single 'Naked' out October 29th.
Sharing the stage in more ways than one, expect vibrant drum collaborations and massive live performances as they bring together their creative sounds from opposite ends of the spectrum.
A chaotic musical explosion for your ears, [Me] have been likened to the bastard son of Muse and Queen, becoming known best for their 3 minute rock operas on a grand scale. The Melodics have captivated audiences around the country with their indie-rock and electro hip-hop, most recently with their latest single Donkey Kong Suicide, which saw them unearthed on Triple J for the One Movement showcase in early October.