The Melodics are back at Miss Libertine to play Thursdays in March...
so it was time to get some new visuals happening.
I've been vibing on the hand-done non-consequential imagery
to create a mood:
Chewbucca in sunglasses, Rubick's Cubes, 3d glasses, Nintendo controller, Super 8 camera, projector etc etc.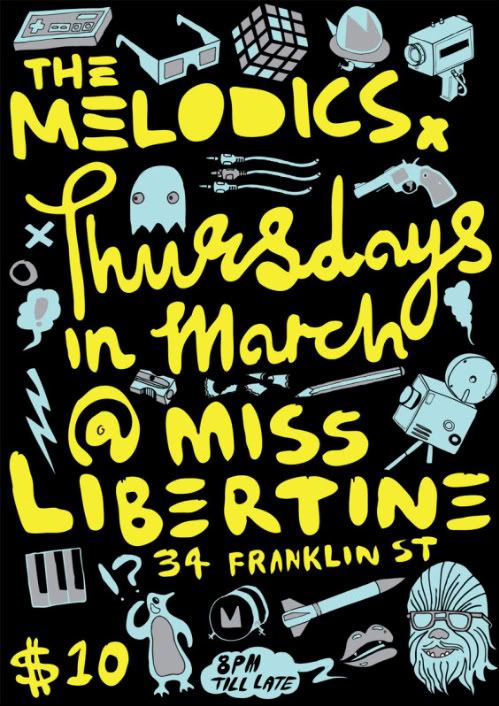 THE MELODICS THURSDAYS IN MARCH
"After swanning about in the sunshine and lapping up the good-time summer energy The Melodics have headed indoors to capture this feeling in song form.
Inspired by Brian Wilson of the Beach Boys The Melodics have built a sandpit in their heated Headquarters to help tap into this feel good energy. Unfortunately, a week after commencement, Oceans Baroque and Fantastic Mr Fox were badly scolded in a freak spaceship accident on the way to rehearsal which brought a dark energy to the band....
This dark cloud VS sunny skies clash created a whirlwind of musical endeavors that the boys now describe as the dark-sun sounds, which has inspired brand new tunes such as Donkey Kong Suicide and Bang Bang."